We welcome you to explore additional learning opportunities at the following partner sites, easily accessed through the portal of PromotingHealthyCommunities.org.
BFConsortium.org
Breastfeeding Friendly Consortium (www bfconsortium.org) is your resource for implementing the Baby-Friendly Hospital Initiative®'s 10 Steps for Successful Breastfeeding. Our comprehensive online breastfeeding education program offers certified training and fosters performance improvement through Maintenance of Certification approved activities and practice monitoring tools.
Course Offerings:
Breastfeeding Training Course
Refresher Breastfeeding Training Course
MOC Knowledge Self-Assessment Course
Breastfeeding Friendly Performance Improvement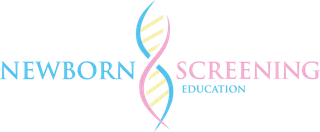 NewbornScreeningEducation.org
Providing leading newborn screening education to ensure every well newborn around the globe is accurately screened prior to discharge.
Course Offerings:
Critical Congenital Heart Disease Screening
Newborn Dried Blood-Spot Screening
Newborn Hearing Screening
Transitional Care for Healthcare Providers
Transitional Care for Youth & Family
The Medical Home for Healthcare Providers
The Medical Home for Youth & Family
TelehealthVillage.com
TelehealthVillage.com is a virtual community of telehealth and clinical experts creating a comprehensive platform for telehealth education. Our accredited courses educate physicians, nurses, administrators, IT teams, and policy makers in engaging, interactive content. TelehealthVillage exists thanks to a collaboration of the University of Virginia (UVA) Karen S. Rheuban Center for Telehealth, the New College Institute, and the Mid-Atlantic Telehealth Resource Center.
Course Offerings:
Foundations of Telehealth
Interprofessional Collaboration (Coming soon!)
Diabetic Retinopathy Screening and Telehealth (Coming soon!)
Cultural Competency – Appalachian Region (Coming soon!)
Telemental/Behavioral Health for Adults (Coming soon!)
eConsults (Coming soon!)
×
Thank you for contacting CardioVillage. Someone will respond to you shortly during our regular business hours, Monday through Friday from 9:00am to 5:00pm ET.