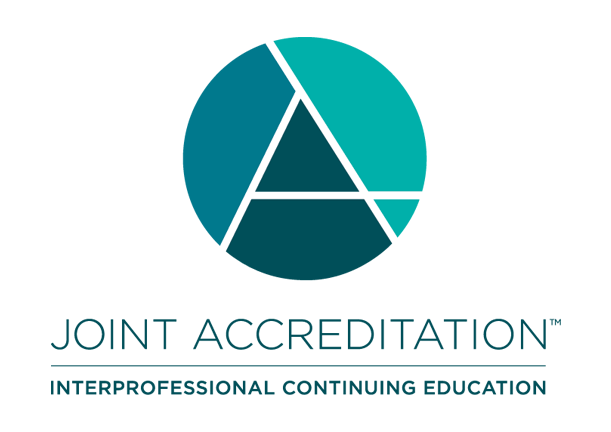 In support of improving patient care, University of Virginia School of Medicine and School of Nursing is jointly accredited by the Accreditation Council for Continuing Medical Education (ACCME), the Accreditation Council for Pharmacy Education (ACPE), and the American Nurses Credentialing Center (ANCC), to provide continuing education for the healthcare team.
Target Audience Statement
This activity was planned by and for a healthcare team that consisted of physicians, nurses, and PAs. The activity is designated for learners in the following ways:
(Note: Each course lists the eligible number of credits in the course description information. All eligible credits are listed in the individual completion certificate. This information applies to all of the following designations.)
Important: Please check with the accrediting body for your profession to confirm accepted credit types. Click to expand.
Available number of credits on CardioVillage: Your annual subscription grants you access to all courses available on the website as well as any additional courses added throughout your one-year subscription period. The number of credits currently available is 65; of these, 32.25 are echocardiography-related.
Earning continuing education credits on CardioVillage: Credits are earned with course completion. When you complete a course, you will be asked to complete a short evaluation and then you will be allowed to select the type of credit you wish to claim, download, and print your certificate.
Credit selection for sonographers: When submitting your course evaluation, you should select "Hours of Participation" as the type of credit you wish to claim.
Submission of credits: It is the participant's responsibility to submit certificates and transcriptions to the governing accrediting agency. However, CardioVillage does submit participant completion information quarterly to ACCME for the purpose of granting ABA, ABIM, and ABP MOC II Points. (Learners must have complete board name and number, legal name as registered with the board, and birthdate listed in their profile to have MOC Points reported on their behalf.)
Accessing certificate for completed courses: On your My Courses page, you will see a list of all courses; those you have completed will have a red "Access Certificates" button. Alternatively, you can change the filter on the left from "All Active" to "Completed" to display only those courses you have finished. Click the "Access Certificates" button to begin the certificate process by completing a short survey on your learning experience. When you submit the survey, you can print your certificate immediately. Additionally, you can click that button to reprint your certificate at any time, if needed. Note that the date that will appear on your certificate will be the date you claimed the certificate, not necessarily the date you completed your course content. (Note: If you see "Certificate Unavailable", please confirm that you have completed all elements of the course.)
Printing single certificate for all completed courses: The ability to print one certificate for all courses is not an option on CardioVillage. Each course is its own accredited activity, and due to the rules of accreditation, each activity must have its own certificate. In addition, a single certificate of completion would be be outdated quickly, as courses can be completed at any time during the one-year subscription period.
Financial disclosure information: The University of Virginia School of Medicine and School of Nursing as a Joint Accreditation Provider adhere to the ACCME Standards for Integrity and Independence in Accredited Continuing Education, released in December 2020, as well as Commonwealth of Virginia statutes, University of Virginia policies and procedures, and associated federal and private regulations and guidelines. As the accredited provider for this CE/IPCE activity, we are responsible for ensuring that healthcare professionals have access to professional development activities that are based on best practices and scientific integrity that ultimately supports the care of patients and the public.
All individuals involved in the development and delivery of content for an accredited CE/IPCE activity are expected to disclose relevant financial relationships with ineligible companies occurring within the past 24 months (such as grants or research support, employee, consultant, stock holder, member of speakers bureau, etc.). The University of Virginia School of Medicine and School of Nursing employ appropriate mechanisms to resolve potential conflicts of interest and ensure the educational design reflects content validity, scientific rigor and balance for participants. Questions about specific strategies can be directed to the University of Virginia School of Medicine and School of Nursing of the University of Virginia, Charlottesville, Virginia.
The faculty, staff and planning committee engaged in the development of this CE/IPCE activity in the Joint Accreditation CE Office of the School of Medicine and School of Nursing have no financial affiliations to disclose.
Disclosures note: See individual course for author disclosures. Project Team disclosures are found on our About page.
Disclosure of non-FDA approved uses for pharmaceutical products and/or medical devices: As a Joint Accreditation provider, the University of Virginia School of Medicine and School of Nursing, requires that all faculty presenters identify and disclose any off-label or experimental uses for pharmaceutical and medical device products. It is recommended that each clinician fully review all the available data on new products or procedures prior to clinical use.
Disclaimer information: CE activities accredited by University of Virginia School of Medicine and School of Nursing are offered solely for educational purposes and do not constitute any form of certification of competency. Practitioners should always consult additional sources of information and exercise their best professional judgment before making clinical decisions of any kind.