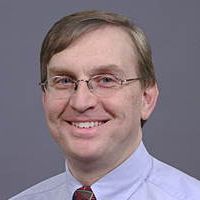 This individual reports no relevant financial relationships with commercial entities.
Credit/contact hours: .5
Estimated time to complete: 30 minutes
Publication Date: Apr 21, 2020
Expiration date: Apr 21, 2023
Mitral stenosis complicating rheumatic fever was common in the early decades of the 20th Century and remains common in much of the developing world. In the United States, both acute rheumatic fever and rheumatic mitral stenosis have become increasingly rare. In this exercise, we review the causes of mitral stenosis and focus on the clinical presentation, physical exam, and natural history. Conditions associated with mitral stenosis are discussed.
To enumerate the common etiologies of mitral stenosis including functional causes and rare causes
To describe the pathophysiologic parameters associated with mitral stenosis as observed in the cardiac catheterization laboratory
To correlate the patient's symptoms of mitral stenosis with parameters typically measured in the cardiac catheterization laboratory
Learners participate in the interactive learning modules by correctly answering multiple choice questions dispersed throughout. Learners will be prompted to try again, if a question is answered incorrectly.The course will open in a new tab - to exit the course, simply close that tab.