3D ultrasound was initially developed for use in transesophageal echocardiography, but is still in its infancy.
Course Details
In this course, you will learn:
Technical considerations for 3D ultrasound
Clinical applications for 3D ultrasound
3D imaging
---
Method and medium:
Learners participate in the interactive learning modules by correctly answering multiple choice questions dispersed throughout. Learners will be prompted to try again if a question is answered incorrectly.
The course will open in a new tab – to exit the course, simply close that tab.
---
Estimated time to Complete: 15 minutes
Credit/contact hours: .25
Expiration date: July 9, 2022
Publication date: July 9, 2019
---
User Rating:
4.8/5
(20)
Rating Details
Course Author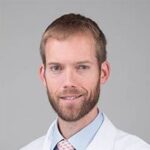 Robert H Thiele, MD
Board certified in anesthesiology, critical care, and advanced perioperative transesophageal echocardiography.
Learn More

about Robert H Thiele, MD

.
DISCLOSURE:
This individual reports no relevant financial relationships with commercial entities.